from27.50 €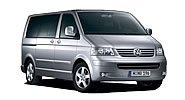 Book your Paris airport shuttle transfer now
Our company primarily offers a shared shuttle transportation service between airports and hotels, utilizing collective shuttle taxis that operate between the three Paris airports and key locations in Île de France. We cater to the specific address requested by the traveler, providing a genuine door-to-door transportation service. Opting for this type of transfer is both economical and convenient, as you will share a "non-smoking" van with other tourists. Booking a seat in one of our vehicles in advance is simple and can be done through our website, ensuring your complete satisfaction.
All of our cars and vans are equipped with air conditioning and the latest security systems, guaranteeing comfort and safety for up to 8 passengers and their luggage. We take pride in being highly rated among Paris airport shuttle services on Tripadvisor, ensuring that you will be connected with the finest collective shuttles based on your bookings and final destination.
What is a shared shuttle at the Parisian airports?
Traveling by collective shuttle allows multiple passengers to share a vehicle, which is not considered public transportation. You have the option to book a shared taxi from Paris to CDG airport or Orly, accommodating up to 8 people with their luggage. This service caters to various passengers, including those arriving at an airport or those traveling from their homes to a train station, even if their flight schedules differ. For a Paris airport transfer, passengers are picked up from the same airport. While the trips are generally short, we can also accommodate longer journeys upon request.
The benefits of this type of transportation include faster travel compared to buses, affordability compared to taxis, and convenient arrival at your destination. This cost-sharing service ensures that multiple passengers reach their destinations on time and at an affordable price.
Why should you choose our personalized Paris airport transfer service?
If you are visiting the beautiful French capital for the first time or returning to Paris, proper organization is essential. The city offers numerous sights and attractions to enjoy, especially when time is limited. It's important to plan your itinerary carefully. If time is a constraint, you can refer to unbiased websites for guidance. However, using public transportation or hiring a taxi may not be practical due to traffic and high taxi fares.
Safe visit to Paris
The most convenient and budget-friendly way to explore Paris safely is by using a collective shuttle. This solution eliminates the waiting time at taxi stands. Our drivers will be waiting for you at the airport, holding a sign with your name, and you will quickly appreciate the comfort and tranquility of our well-maintained vehicles. Our fleet consists of high-quality, recently manufactured vehicles that undergo regular inspections. They are equipped with security systems, GPS, and air conditioning, all meeting European standards. Whether you're visiting France for business or leisure, our collective shuttles are at your disposal.
Professional, punctual, and discreet drivers
For enhanced comfort and total freedom, you can even book a private transfer with a dedicated driver. Our drivers are carefully selected for their professionalism, experience, punctuality, and discretion. They have undergone rigorous training to ensure the highest level of courtesy and integrity. Our transfer services are available for individuals, small groups, families, artists, and businessmen, focusing on Paris, its three airports, tourist attractions, and business centers. We cater to many tourists and travelers passing through the French capital. Our shared shuttles can pick you up from various locations such as Gare de Lyon, Gare Montparnasse, Champs-Elysees, Place de l'Etoile, as well as your home or hotel.
Transparent pricing
Another advantage of our service is the fixed rate we offer. This means there will be no surprises when it comes to the cost. Even in case of roadwork or heavy traffic, the price remains fixed without any additional fees. Additionally, if you require longer trips, such as from Charles de Gaulle airport to Lille, Orleans, or other destinations, we can take care of your transfer.
How I can book a collective Paris airport shuttle?
To ensure the best service, whether it's a shared shuttle transfer, a private vehicle, or a luxury VIP vehicle, we recommend booking in advance through our website. Each of these options has its own pricing and unique features. Reservations can be made via phone or our website. Furthermore, our transportation services are not limited to airport transfers or journeys between stations and your desired address. We offer door-to-door transfers to specific destinations. Our shuttles are available at any time, day or night. The shuttle bus driver will pick you up promptly at the agreed location and take you to your desired destination. You can also rely on our transportation services for various events such as private parties, restaurant dinners, business meetings, and more.
What are the must-visit attractions in Paris?
This is a question you may ask yourself before booking a comfortable and economical transport option that will save you both time and money. It's important to note that there are numerous attractions to see in and around Paris, depending on your interests. For art enthusiasts, a visit to the Musée d'Orsay and the Louvre is a must. Near Place de la Concorde, you'll find the Egyptian Obelisk, 18th and 19th-century buildings, Concorde Hotels, the Arc de Triomphe, the Jardin des Tuileries, and the Champs Elysées. The Champ de Mars and the Eiffel Tower are also worth visiting. If you enjoy the outdoors, Disneyland Paris can be a delightful experience.
For Catholic practitioners or general tourists, the Basilica of the Sacred Heart in Montmartre is a must-visit. Additionally, there are attractive options for those who prefer exploring the regions surrounding Paris. The Île-de-France region also boasts charming villages, untouched nature, and museums with magnificent treasures. In summary, to visit as many sites as possible, it's essential to book a transport option that is practical, economical, and comfortable, just like the transportation services we offer.
from20.00€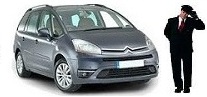 Book your Paris airport car service now
For travelers seeking comfortable and punctual transportation to or from the airport in Paris, we provide a high-quality professional transfer service. As experts in secure transportation, we prioritize your safety and ensure an excellent transfer experience. Our driver will be present at the designated location on the specified day and time stated in your reservation, ready to provide a door-to-door transfer. This service is available for both individuals and groups.
We offer a diverse fleet of vehicles, including Peugeot 508 cars and Mercedes Viano vans, all of which are recent models. Additionally, we organize excursions to popular Parisian attractions such as Disneyland Paris Park, the Eiffel Tower, and the Palace of Versailles, among others. Our reliable transportation services are available 24 hours a day, ensuring that you have access to quality transport whenever you need it.
Why should you opt for a private vehicle instead of a shared shuttle, bus, or train from Paris airport?
In fact, the train is the most affordable option to reach the city center as it costs only around a dozen euros per person. The bus is a similar alternative to the train. However, both of these modes of transport are slow and time-consuming. They can also be inconvenient as you will need to carry your luggage around. Additionally, comfort is not guaranteed as you will not have dedicated space for yourself. If you want to ensure a seamless start to your stay with airport transfers from CDG or Orly to your hotel or accommodation, choosing a private vehicle is the most suitable option.
Travel in comfort
Upon your arrival at the airport, our driver will be waiting for you with a sign bearing your name, ready to take you to your desired destination in an air-conditioned car. We are informed in advance about your arrival or any flight delays as our staff closely monitor flight schedules to provide you with the best reception. Even if your flight is delayed, our driver will wait for you and ensure you are dropped off at your apartment or destination. Moreover, you won't have to worry about your luggage as it can be safely placed in the car's trunk. It's worth noting that there is no obligation to tip the driver, but if you are satisfied with the service, it would certainly be appreciated.
Travel with peace of mind
Traveling in a private vehicle offers reassurance and security as you won't have to endure the frequent stops associated with public transportation. While taking a taxi might cross your mind, it's important to consider the high cost and potential waiting times associated with this option. Additionally, customer interactions with Parisian taxis can sometimes be unpleasant. On the other hand, our main strengths lie in punctuality, responsiveness, ensuring swift transfers, maintaining discretion, and providing a high level of courtesy through our handpicked drivers who possess excellent knowledge of the French capital. Whether you're attending a seminar, Parisian parties, or embarking on a relaxing tour, we can organize your private transport with professional drivers for a safe and enjoyable experience.
Travel in a private vehicle according to your budget
For your private vehicle journey, we offer classic, air-conditioned, and comfortable vehicles that can accommodate from 1 to 8 people, saving you both time and money. To align with your needs, we provide fixed-rate transfer services. In other words, the amount you pay remains the same, even in the case of traffic jams or roadwork, eliminating any surprises commonly associated with taxi fares. Finally, another significant advantage of our private vehicle service is the personalized welcome we offer.
Our qualified driver will provide this personalized welcome by holding a sign with your name or the name of the company you represent. This advantage is not trivial as it is possible that upon arrival at the airport, you may be unsure about which mode of transport to choose. Opting for a private vehicle eliminates the stress of waiting in line at the taxi rank or the confusion of deciding which train or bus to take and where to disembark. Our driver will safely transport you directly to your destination, freeing you from these concerns. Moreover, we can also arrange transfers from your hotel or apartment to various events and meetings to which you have been invited.
How can I request a private car service at Paris airports?
To request our private car service at Paris airports and enjoy the convenience of professionally trained chauffeurs, simply make a reservation online. You can contact us through our contact form or book by phone.
Upon your arrival at Charles-de-Gaulle or Orly airport, our private shuttle service will pick you up from the terminal specified in your reservation. Please provide us with your flight number so that we can monitor its progress.
It's worth noting that our services are not limited to Paris but also extend to the Île de France region, Normandy, Burgundy, and the northern part of France. Our services cater to various individuals, including businessmen, tourists, artists, politicians, and more. For those seeking an extra touch of luxury, we offer our VIP vehicle option. We also provide long-distance services to destinations such as Lille, Rouen, Chartres, Reims, and more.
What are the recommended attractions to visit in the vicinity of Paris?
After selecting your preferred mode of transportation for convenient travel in the City of Light and its surroundings, it is essential to plan your itinerary of tourist sites. The region of Île-de-France offers a plethora of attractions that cater to both young and older visitors. With our company, you can easily reach Paris airports from the city center and suburban areas.
Must-See Attractions
Begin your exploration with a visit to the renowned Palace of Versailles, a magnificent architectural masterpiece listed as a UNESCO World Heritage site. Discover its opulent gardens, the grand palace itself, the Grand and Petit Trianon, the Queen's Hamlet, and the Museum of Coaches. The sheer grandeur of this historical site will leave you in awe. Afterward, take a stroll through the charming downtown area of Versailles.
Make sure to include a trip to the Château de Vaux-le-Vicomte, another highly popular palace in France. While it may not be as extensive as Versailles, it captivates visitors with its splendid decorations, statues, water features, and French gardens.
Theme Parks
Located approximately 30 kilometers east of Paris, Disneyland Paris and Walt Disney Studios Park offer a delightful adventure with over sixty attractions featuring beloved characters from Disney cartoons. Another noteworthy option is Asterix Park, situated about forty kilometers from the capital. Spanning 33 hectares, the park offers an array of thrilling rides and entertaining performances.
Since these attractions are a bit outside the city, it is crucial to choose a personal and comfortable means of transportation, which we provide. Our experienced drivers, well-versed in Île-de-France, will safely transport you to your desired destinations. To make the most of your time and visit these sites during your stay, it is advisable to pre-book your rides in advance. Our drivers can also assist in planning your itinerary if desired. Lastly, you have the option to reserve a private vehicle for a single day, multiple days, or even for travel outside the region.
from47.50€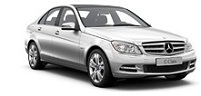 Book a Paris airport limousine service now
Travel in utmost safety and comfort with our fleet of luxury cars and vans, offering a relaxed atmosphere and maximum discretion. Whether you're attending conferences, events, private parties, exclusive clubs, or require airport transfers, we provide prestigious transportation services.
Upon arrival, our driver will warmly welcome you at the airport with a personalized sign displaying your name or the name of your company. They will accompany you to our luxurious limousine and ensure a seamless transfer to your desired destination, taking care of your luggage along the way. Our fleet features recent model Mercedes vehicles, equipped with leather seats, high-resolution TVs, and a surround sound system. The professionalism of our staff and the exceptional amenities we offer make us the ideal choice for your business trips to Paris.
Rest assured that we are dedicated professionals capable of meeting any transport request from our esteemed customers. We take pride in providing impeccable service and delivering a truly remarkable experience.
Contact us today to book your reservation and enjoy the finest in luxury transportation. Our team is ready to cater to your needs and ensure your journey in Paris exceeds your expectations.
Why choose our Paris airport VIP chauffered service ?
Luxury car hire service in Paris : with this option, we put at your disposal and only for you, a luxurious Mercedes car of recent production year. This prestigious air-conditioned car with high-resolution TV allows you to travel in all discretion and comfort. We will send you an e-mail a few days before your arrival, and the driver will welcome you at the airport with the sign showing your name at the time indicated. He will help you carry the luggage if you have it and you will not have to worry about anything.
Organize your stay according to your convenience
During the journey, your luggage will be safe as they will be placed in the trunk of the car. This means of transport reserved exclusively with all the attentions awaited by your VIP status. It is also ideal for going to a social evening. The advantages of this tailor-made service are many. We offer a fixed rate and so you will not be surprised even if there is work on the road. Our drivers are carefully selected to meet the highest standards of courtesy, discretion, integrity and availability.
They know Paris well. You will be able to move freely to attend conferences, seminars, events etc. without any constraint. This total freedom in the organization of your stay also offers you a saving of time in transfers. Because you can have a luxury VIP vehicle at any time of the day or night. This also allows you to make the most of your time and money especially if you are a businessman with several important appointments in Paris.
Enjoy a high-end luxury vehicle
Whether you want to take advantage of your stay to visit the Palace of Versailles, the art museums of Paris or other tourist sites, you will only appreciate the private and ultra comfortable transfer that will take you to the site where you want to go. Also, if you live in your hotel in Paris, the driver will meet you at your accommodation and will drive you to the airport on time before boarding. The professionalism of our service with the high-end luxury vehicle is assured. We focus on punctuality, reliability and speed of service. That's why we recommend booking a private luxury car if you want a satisfactory service.
How to book a luxury VIP chauffeured limousine at Paris airports?
To reserve this prestigious car service with a qualified driver, you can make a reservation directly on our website. Please note that French regulations require the pre-booking of all passenger transport. You can contact us by completing the form or by making a reservation over the phone. Your request and the type of transport you desire will be processed promptly.
Convenient online booking
To ensure a smooth welcome, we will ask for your arrival information, including the landing time and flight number, when you book online. We will be there for you at the designated time and location, whether it's the airport or your home. You have complete control over managing your itinerary. You can choose a one-way trip or a round trip for added comfort and time savings.
Available 24/7
It's also possible to have a driver at your disposal throughout the day. Paris' tourist sites and amusement parks are spread across its 20 districts. Some locations are further away, so booking for a day or two will allow you to visit most of these sites and fully enjoy your stay. Regarding tips and extra charges for luggage, it is not mandatory to give additional money to the driver, but if you are satisfied with the service, they will appreciate your gesture. As for luggage handling, there is no additional fee.
Enjoy a day of sightseeing in Paris with your limo driver as a guide
If you're interested in a day tour or a roadshow, our driver can pick you up at your hotel and provide you with a delightful and informative historical visit. To begin your day of hiring a car service, a limousine will be waiting at the door of your hotel. We also offer services for Thalys trains at Gare du Nord and Gare de l'Est stations,
What to visit in the regions near Paris with our chauffeured cars?
The discovery of the City of Light, often regarded as the most beautiful capital in the world, requires some preparation in advance. While it may be a dream destination for many, if you find yourself on yet another business trip to Paris, it would be a shame not to explore the beauty of the surrounding regions with our private transfer service in France.
Castles and More
Since it's challenging to cover everything in a single trip, reserving a luxury vehicle for a day allows you to visit a significant number of must-see sites. And when it comes to tourist attractions in the regions near Paris, there is plenty to see! Let's start with the dozens of castles in the Loire Valley, situated between Blois and Tours. Each castle has its own uniqueness: Chambord is the largest and most spectacular, Blois boasts rich architecture, Cheverny showcases beautiful furniture, and Chenonceau is simply breathtaking. The list goes on. Apart from visiting these castles, take a detour to Normandy and explore the WWII landing beaches. This historical journey allows you to immerse yourself in the events of the Second World War by visiting the five beaches in the region.
Authentic Territories Worth Exploring
The Champagne region, with its vineyards and magnificent 18th-century buildings in the Marne Valley, deserves a visit. Don't miss the famous Reims Cathedral and the picturesque Lake Der, among other attractions.
To conclude your visit to the regions near Paris, head to the wine capital of Burgundy and discover the Hôtel-Dieu de Beaune, the former residence of the dukes of Burgundy, and the cellars of local winemakers. Beaune also offers hotel parks where you can organize your business events.
These regions provide an authentic and enriching experience that complements your stay in Paris. With our private transfer service, you can conveniently explore these captivating destinations and make the most of your time in France.