from27.50 €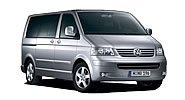 Book a Paris airport shuttle transfer
Our company provides basically a shared shuttle service of transportation from the airports to the hotels with collective shuttle taxis to and from the three Paris airports and the main Île de France locations to any address requested by the traveller . It is a true door-to-door transportation service that we provide you. You can choose this type of transfer which is most economical and convenient, by sharing a "non-smoking" van with other tourists. You can easily book in advance a seat in one of our vehicles through our website and you will be completely satisfied.
All our cars and vans have air conditioning and the latest security systems to ensure comfort and safety in traveling up to 8 people and their luggage. We are among the best Paris airport shuttle service reviews Tripadvisor and you will be in touch with the best collective shuttles according to your bookings and your final destination.
What is a shared shuttle in the Parisian airports ?
The trip by collective shuttle makes it possible to travels with many passengers in a shared vehicle which is not a means of a public transport. You can book a shared taxi Paris to CDG airport or Orly that can accommodate up to 8 people with their luggage. This may include, for example, travelers who have just boarded an airport or passengers who travel from their home to a train station. The flight schedules may differ but the passengers of a shuttle are picked up from the same airport in the case of a Paris airport transfer. In general, trips are short but we can also take longer trips if required.
The advantage of this type of transport is that it is faster than the bus. It is also cheaper than the taxi and allows you to arrive at your destination easily. This shared-cost transportation also ensures the arrival of several passengers in time to their destination and at an affordable cost.
Why use our customized Paris airport transfer service ?
If you are visiting the beautiful French capital for the first time or if it is a renewal trip to Paris, you always need good organization. Indeed, this city has many sights and attractions to enjoy. Especially when time is limited. Montmartre, the Eiffel Tower, the National Library, the Louvre, the Avenue des Champs-Élysées, the medieval sites… it is important to organize your program. And if you don't have enough time, you can skip visiting some unbiased websites. However, if you use public transport or hire a taxi, these two solutions are not practical. First is traffic, which takes time, and also the price of a taxi, which can quickly add up.
Visit Paris safely
The most convenient way to visit Paris safely according to your budget is a collective shuttle. This solution allows you to end up with the waiting time at taxi stations. Our driver is waiting for you at the airport with a sign bearing your name and you quickly appreciate the comfort and calmness in our cars. We put at your disposal vehicles of standing and of recent production. These vehicles are well maintained and follow a regular inspection. In addition, cars have security systems, GPS and air conditioner. They all meet European standards. Whatever the purpose of your trip to France and its duration, our collective shuttles will be at your disposal.
Discreet, experienced, punctual drivers
You can even book one only with driver if you want more comfort and total freedom. Our drivers are discreet, experienced, punctual and carefully selected. They distinguished themselves by their professionalism, integrity and high level of courtesy, thanks to the good training they have acquired in this profession. For a transfer from Paris Charles-de-Gaulle or Orly or from any place in Paris, we offer our services for individuals, small organized groups, families, artists, or to businessmen … Our on-demand transfer services focus on Paris, its 3 airports, tourist attraction sites, and business centers. We transport many tourists and travelers who pass through the French capital. Our shared shuttles can pick you up at Gare de Lyon, Gare Montparnasse, Champs-Elysees, Place de l'Etoile etc. at your home or hotel.
Package rate
The other advantage of using our service is that we also offer a fixed rate. Which means you will not have any surprises on how much you will pay. Thus, even if there is work on the road, the price is fixed regardless of the traffic. We do not ask for an additional fee. And if you want to take a longer trip, for example, from Charles de Gaulle airport to Lille, Orleans or other destinations, we can also take care of your transfer.
How to book our collective Paris airport shuttle ?
For all services, be it a shared shuttle transfer, a private vehicle or a luxury VIP vehicle, we advise you to book in advance the service you need via our website. These three formulas each have their tariff and their specificities. The reservation can be made by phone or on our website. Of course, you can choose our transportation to take you to any event such as private parties, a dinner in the restaurant, a business meeting, etc.
The transfer is not limited to the return trip from the airport to your hotel or between the station and the address of your choice. It is actually a door-to-door transfer that can be booked to a specific destination. We make our shuttles at any time, day or night. The shuttle bus driver will pick you up on time at the agreed location and take you where you want to go.
What to visit in Paris ?
This is a question you can ask before booking a comfortable and economical transport that will save you time and money. Know that there are many things to see in and around Paris, but it all depends on your interests. For art lovers, a visit to the Musée d'Orsay and the Louvre is a must. Further from the Place de la Concorde you will find the Egyptian Obelisk, 18th and 19th century buildings, the Concorde Hotels, the Arc de Triomphe, the Jardin des Tuileries and the Champs Elysées. Also worth visiting are the Champ de Mars and the Eiffel Tower. And if you love the outdoors, a visit to Disneyland Paris will delight you.
For Catholic practitioners or simple tourists , the Basilica of the Sacred Heart in Montmartre is unmissable. The choices are also attractive for those who prefer to visit the region around Paris. The Ile de France hides also magnificent riches with its pretty villages, unspoiled nature and museums. In short, to be able to visit the largest number of sites, you have to book a transport which is at the same time practical, economic and comfortable like the means of transport which we propose to you.
from20.00€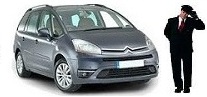 Book a Paris airport car service
For travelers who want a comfortable and punctual transport to the airport or from airport to any destination in Paris we provide high quality professional transfer service.
As professional of a secured transport you will benefit from an excellent transfer in complete safety. Our driver will be present on the day and time indicated in your reservation. He will wait for you at the place indicated for a door-to-door transfer. This offer is for individuals or groups. We put at your disposal our fleet of vehicles of Peugeot 508 of recent production and our Minivan and car service of Mercedes Viano van. We also offer excursions to discover the most famous Parisian attractions: the Disneyland Paris Park, the Eiffel Tower, the Palace of Versailles and many other places. You will find our quality transport services 24 hours a day.
Why choose a private vehicle rather than a shared shuttle or bus or train from Paris airport?
In fact, the train is the cheapest way to reach the stations of the city center because you just need to pay a dozen euros per person. The bus is an option equivalent to the train. But these two transports are slow and will waste your time. They may also spoil the day because you will have to lug your luggage about with you. In addition, comfort is not assured because you will not have space for you alone. But if you want to make sure your stay starts in the best possible way with airport transfers from CDG or Orly to your hotel or where your accommodation is, the private vehicle is the most adequate.
Travel comfortably
Upon your landing at the airport, our driver will already wait for you with the sign that bears your name, he will take you where you want to go in an air-conditioned car. We are advised of the arrival in advance or the delay of your plane because our agents follow closely the flight schedules in order to prepare you a better reception. Even if the plane is late, our driver will wait for you and drop you off at your apartment or at your destination. Moreover, you will not have to worry about your luggage. They can be placed in the trunk of the car and in safety. Note that nothing requires you to give tip to the driver. But if the service is satisfactory, it would make him happy.
Travel serenely
On board of your private vehicle, you will be reassured and secured because you will not have to bear the time of stops imposed by public transport. Yes, the idea of taking a taxi could cross your mind. But be aware that this option is expensive with the extra charge. Sometimes, the waiting time is long. Not to mention the customer contact that could sometimes be unpleasant with Parisian taxis. Moreover punctuality, responsiveness, the guarantee of a fast transfer, the discretion as well as the high courtesy of our drivers are our main assets. Our drivers are handpicked by their quality of services and their knowledge of the French capital. Whether you want to attend a seminar, Parisian parties or a relaxing tour, we can organize your transport in private driven car and in safety.
Travel in a private vehicle according to your budget
For your trip by private vehicle, we offer classic, air-conditioned and comfortable vehicles that accommodate from 1 to 8 people will save your time and money. To be in tune with your needs, we provide a fixed rate transfer service. In other words, the amount you will have to pay is always the same, even if there is a traffic jam or work on the road. This saves you the surprise with the taxis that add the extra charge. Finally, the other significant advantage of a private vehicle service is the personalized welcome we offer you.
Our qualified driver will reserve this personalized welcome with the sign bearing your name or the company you represent. This advantage is not minimal because it is possible that at your coming in the airport, you do not know which transport you have to choose. But the choice of a private vehicle avoids the stress of waiting in line at the taxi rank, or the problem of knowing which train or bus to take, where to go down etc.
Our driver will drop you exactly to your destination in complete safety without you worrying about these problems. In addition, we can also make your transfer from your hotel or apartment and the place where you have to go or to the events and meetings to which you are invited.
How to request a private car service in Paris airports ?
To benefit from our private vehicles which serve Paris with professionally trained chauffeurs , and which ensure the transfer between the airports and Paris, it is enough to make a reservation on line. You can contact us via our contact form or book by phone.With our private shuttle service Paris at your arrival at Charles-de-Gaulle or Orly airport the pick-up will be at the terminal indicated in your reservation. Please indicate only the flight number so that we can monitor the progress of the flight in question. Note that our services also extend to the region Ile de France, Normandy, Burgundy and the north of France and cater to all people, businessmen, tourists, artists, politicians or others. For these, we put at our disposal our formula luxury VIP vehicle. We also offer a long distance service for example to Lille, Rouen, Chartres, Reims etc.
What to visit in Paris surroundings ?
After having chosen your means of transport that allows you move easily in The City Light and its surroundings, you must also make a program of tourist sites . Indeed, Ile-de-France also has many tourist attractions that can give great interest to young and older people. With our company you can get to Paris airport from center and suburban cities around .
The essentials
First you can start with the visit of the famous Palace of Versailles: huge monument of listed architecture in Unesco World Heritage. The visit of its gardens and forests, its castle, the Big and Small Trianon, the Hamlet of the Queen, the museum of coaches will leave you dazzled. After the visit of this excessive area, you will need a small tour in the downtown of Versailles.
Also enjoy your stay to make a tour to the castle Vaux-le-Comte, another palace among the most visited in France. Competing with Versailles although the area is less extensive, the vast house stands out by the magnificence of its decorations, its statues, plans of water and its French garden.
Theme parks
About 30 km east of Paris, the theme parks of Disneyland Paris and Walt Disney also offer a joyful adventure with sixty attractions featuring characters from the main cartoons. Always in this theme, Asterix Park is another good plan that should not be missed. It is located about forty kilometers from the capital of France. The 33-hectare park also has a rich program of performances. These many tourist attractions are a bit out of the way, so it is necessary to choose a means of transport that is both personal, comfortable and offers a better choice, as we provide.
Our qualified driver who knows Ile-de-France perfectly will lead you right to the site that you want to visit. In order to save valuable time and to be able to visit these sites during your stay, it is thus necessary to reserve the race directly before your arrival. The driver can also help you plan the tour schedule if you wish. Finally, it is possible to reserve a private vehicle for a single day or for several days or for a go to the province.
from47.50€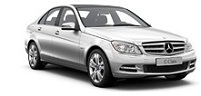 Book a Paris airport limousine service
Travel safely with our fleet of luxury car and vans in a relaxed atmosphere with maximum discretion. We can provide prestige transportation to various conferences, events, private parties, exclusive clubs and restaurants, airport transfers. In the case of a transfer, our driver welcomes you at the airport with a sign where your name or the name of the company you represent is registered. He will drive you to the limousine and then to your destination and drop off your luggage. We put at your disposal a recent type Mercedes vehicle. Leather seats, high-resolution TV, surround sound system and especially the professionalism of the staff recommend us as a quality partner for your business trips to Paris. We are professionals and we can fulfill any transport request of our customers.
Why choose our Paris airport VIP chauffered service ?
Luxury car hire service in Paris : with this option, we put at your disposal and only for you, a luxurious Mercedes car of recent production year. This prestigious air-conditioned car with high-resolution TV allows you to travel in all discretion and comfort. We will send you an e-mail a few days before your arrival, and the driver will welcome you at the airport with the sign showing your name at the time indicated. He will help you carry the luggage if you have it and you will not have to worry about anything.
Organize your stay according to your convenience
During the journey, your luggage will be safe as they will be placed in the trunk of the car. This means of transport reserved exclusively with all the attentions awaited by your VIP status. It is also ideal for going to a social evening. The advantages of this tailor-made service are many. We offer a fixed rate and so you will not be surprised even if there is work on the road. Our drivers are carefully selected to meet the highest standards of courtesy, discretion, integrity and availability.
They know Paris well. You will be able to move freely to attend conferences, seminars, events etc. without any constraint. This total freedom in the organization of your stay also offers you a saving of time in transfers. Because you can have a luxury VIP vehicle at any time of the day or night. This also allows you to make the most of your time and money especially if you are a businessman with several important appointments in Paris.
Enjoy a high-end luxury vehicle
Whether you want to take advantage of your stay to visit the Palace of Versailles, the art museums of Paris or other tourist sites, you will only appreciate the private and ultra comfortable transfer that will take you to the site where you want to go. Also, if you live in your hotel in Paris, the driver will meet you at your accommodation and will drive you to the airport on time before boarding. The professionalism of our service with the high-end luxury vehicle is assured. We focus on punctuality, reliability and speed of service. That's why we recommend booking a private luxury car if you want a satisfactory service.
How to hire a luxury VIP chauffered limousine in Paris airports ?
To book this prestigious car formula with a qualified driver, you can make the reservation directly on our website. It should be noted that French regulations stipulate this obligation to pre-book all passenger transport. For this, you can contact us by completing the form or make the reservation by phone. Your request and the type of transport you want will be forwarded.
Book online
To better prepare your welcome, you will be asked when you order online information about your arrival (the landing time of the plane and the flight number). We will take care of you at the time and place indicated whether at the airport or at your home. Of course, the management of your movements belongs to you totally. You can opt for a single trip or a round trip for more comfort and time savings.
Driver available 24/7
The possibility of having a driver throughout the day is also possible. In fact, the tourist sites in Paris and the amusement parks are divided among the 20 districts. Some places are out of the way, so book a day or 2 days to visit most of these sites if you do want to enjoy your stay. Regarding tips and extra charge for luggage, nothing requires you to give this amount of money to the driver, but if the service is satisfactory, he will be grateful for your action. As for luggage, there is absolutely nothing to pay.
Enjoy a day sightseeing in Paris by your guide limo driver
If you are looking for day tour roadshow you can have driver pick up at your hotel and will get a delighted doing a so much historical visit . To start your a day hire car service a limousine will wait at the door of your hotel but we provide also services for Thalys trains in Gare du Nord and Gare de l'Est Stations and airport transportation services : our agent will wait for you at the arriving aircraft door so you will be taken to the car at the VIP Car Park . Our VIP limo car service always on time
What to visit in France regions close to Paris with our driven cars ?
The discovery of The City of Light, the one called the most beautiful capital of the world is not without preparation in advance. It's a dream for many people but if it's your umpteenth business trip in this city, it would be a shame not to discover the beauty of its surrounding regions with our private transfer service in France.
Castles and so many others
Since it is not easy to condense everything in one trip, the reservation a luxury vehicle for a day allows you to visit a good part of the sites unavoidable. And when we talk about tourist sites in the regions near Paris, there are also something to see! If we mention only the dozens of castles of Loire located between Blois and Tours. Each castle has its specificities : the largest and the most spectacular is Chambord. Blois is the richest in architecture, Cheverny possesses beautiful furniture, Chenonceau is the most beautiful. The list is long. Besides visiting these castles, take a detour to Normandie and the landing WWII beaches. This trip back in time allows to dive back into the history of the Second World War by visiting the 5 beaches of the region.
Authentic territory that deserves a visit :
Champagne region with its vineyards,
magnificent buildings dating from the 18th century of the Marne Valley,
famous Cathedral of Reims,
Lake Der, and so on..
Finally to close your stay in the regions near Paris, take a trip to the Burgundy wine capital to discover the Hôtel-Dieu de la Beaune, the residence of the dukes of Burgundy, the cellars of its wine growers etc. Beaune has also hotel parks where you can organize your business events.